Valentine's Day is for those who shows how much they truly care for one another, a special someone in mind. I think when you write a lovely letter handwritten, that's beautiful and enough. There's so much more to gifts though, there's words and actions that you can create and find the time to make that special someone feel loved. Whether you're shopping for something extravagant for your mom, sisters, friend, there's a few items below that might help find the right gifts for them.
Jewelry____________
// Dainty Stacking Name Ring Personalized Name Ring //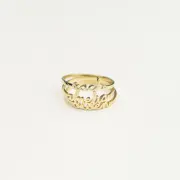 I've been eyeing these lately since Liam was born. I've been wanting to own a few sets of stacked rings for my littles. These are definitely what I would imagine wearing in the daily. This would also be wonderful as a Mother's Day or a birthday gift as well. Since the day my two oldest daughters' been born, I've been collecting jewelries for them to keep. Now we have our youngest daughter, I've been collecting jewelries for her as well. I recently bought her a personalized bracelet with her name on it and now I'm looking for a beautiful piece of necklace for her to wear when she's older.
Perfume____________
// Love Story by Chloe // Chloe Signature Perfume Travel Set //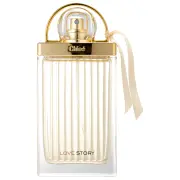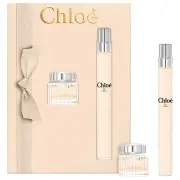 What I love about this day is gifting someone special a lovely scented perfume or candles. It's truly your choice which way to go. I love perfume and I've owned a few over and the past few years, I've collected about a dozen. I only ever wear them when I go out, but the thing that I admire most about perfume is the way it makes you feel. I love Chloe, Ralph Lauren, Michael Kors, and Chanel (this would have to be my first pick!). I do believe that when you wear perfume, even when it's a sad time of your life, it lifts you up and makes you feel wholehearted.
Fleeced Lined Robed____________
// Cozy Robe in Berry //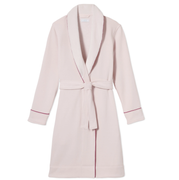 I've had a few robes these past year that I've recently purchased from Victoria's Secret, but I've been dreaming about owning one of these lately. Ever since I had my son, three years ago, I've always wanted one of these, but I've always been hesitating due to the price. I would love to own one of these days some day, but nowadays my robe that I have in my closet is enough. I do love the look and feel of this robe though, it's beautiful and subtle. This would be so lovely in the evening during Christmas season, it's so light and warm for the winter! I hope this gets on sale so I can buy one or a few for myself!
Scented Candles____________
// Diptyque Roses //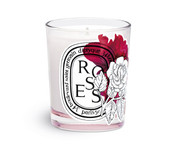 Honestly, I've never owned a beautiful candle like these, so I'm not even going to say anything at all. I do love the way it looks though, I might get one for the looks and décor for our home. I love collecting candles and a few years ago, my daughters gave me candle making kit for my birthday. It was a lovely gift, I still appreciate it so much to this day. I love candles during a bubble bath, rainy days, and after I'm done cleaning the whole entire house. My favorite smell is red roses, champagne and fruit scented candles. I think it's more of a reward than anything, to me it's a want more than a necessity. It's absolutely gorgeous – but it's also quite expensive, so save up before you get one for yourself!
VEJA____________
// VEJA + NET SUSTAIN Esplar leather and suede sneakers //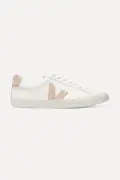 I believe every women should own a few pair of shoes in their lifetime. I am obsessed with my shoe collections. I have addidas, nike air, zara, converse, black boots, hunter boots, and vans in my closet. These shoes are beautiful! There are other colors to consider when buying these shoes, they are so cozy as well. Since I was a little girl, I've always wanted a bookcase filled with Chanel shoes and black sandals. Now that I have three daughters and a boy, I would rather collect memories and handwritten letters from them. These shoes will also do! These with (
here
and
here
) will complete the look. It's staple pieces to wear alongside long trench coats
here
and black top as well. More stylish and casual wear would be with a pair of denim jeans (
here
) or a black long dress (
here
). I prefer the denim jeans with a trench coat and black top the most, paired with black bag and layered gold stacked jewelry.
Jewelry Travel Case____________
// Jewelry Travel Case • Minimal Jewelry Box in Vegan Leather by Caitlyn Minimalist //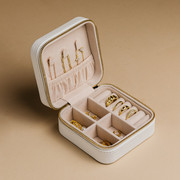 This lovely little jewelry case is really wonderful if you are traveling with a few of your item jewelry pieces with you on the road or a plane. It's so versatile, compact, clean and simple. I love how it's so small that you can put it in your purse as well. The color is so lovely and if you want to buy something simple for your mom, sister, or a friend, this would be a perfect way of showing them that you care about what they love and keeping it safe – is always key to a happy girl and her jewelry! There are affordable finds as well in amazon, this beautiful blue one (
here
) and this lovely pink one (
here
) from potterybarn.
Cuyana____________
// Cuyana Purse – Small Structured Leather Tote //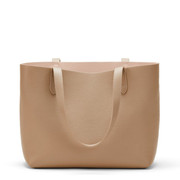 I've been wanting this same exact bag for a year now and somehow I wanted to wait until my birthday. I love the color of this bag so much, I've never seen such a lovely shade ever. I've had a few purses, my favorite ones are Michael Kors, Marc Jacobs, Zara and Louis Vuitton (in my wish list!). I love how there's pockets in the inside for a wallet and keys, iPhone, make up and baby necessities. There are a few items that are similar to this type of bag and you can find it (
here
) – Michael Kors line, a recent gift from my lovely daughters and son! A very lovely shade of pink that I absolutely love! As well as this lovely black one (
here
) – my favorite!
Ladurée____________
// Ladurée – Pink Sugared Almond Gift Box //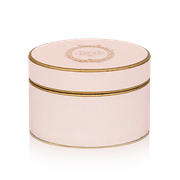 There's something good about eating a macaroon in bed, in my case – in Paris. I wish there was a way to go to France without leaving home since we still have a pandemic. I love eating cookies while binge watching a movie or two in bed, snuggled up with my children and favorite hot tea. I've never eaten this type of snack before, I heard it's to die for. I wouldn't mind eating a thing or two with my littles. I had chosen this particular one because it has almond in it, I absolutely love anything with almonds! I have a few other ones that you might enjoy eating,
ferrero rocher
, is this one that I have on my night stand and my all time favorite to snack on in the middle of the night and my most recent find is this one
here
.
Flowers____________
// Fresh Anemone Bunch // Fresh White Anemone + Eriostemon Bunch // Ranunculus, Roses, Anemone, Sweet Pea, Peony, Tulips & Calla Lilies //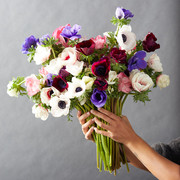 I've always admired flowers on Valentine's Day, but I always tell my husband not to buy me anything and wait until our Anniversary or birthdays. This year, since we now have a baby, I want to buy a bouquet of flowers for her first Valentine's Day and as well as the other two older sisters, from their darling little baby brother. I think it would be the absolute cutest thing ever if Liam shows up at home and gives his newborn baby sister a bouquet of roses and his older sisters as well. Wouldn't be so lovely? I still have our first card when Justin was deployed and he sent me flowers. That was almost 15 years ago, now we make handwritten cards with our children and we make it fun for them with hand prints and foot prints of our babies! It's fun when there's little kids involve in the most cutest way possible! I love these flowers because they are so beautiful and you can gift it to your mother, sister, or a close friend for any occasion. I also love these ones
here
and
here
as well.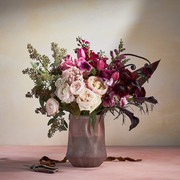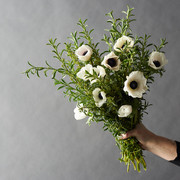 No matter what you gift to your loved ones, it's truly the time and thought that you've put into your gifting that truly matters the most. The time that you've spent with them, that's valuable. You can never take that back and the memories that you've shared with them – with your children – is what you will treasure the most in life. I always knew I wanted to be a mom, I never knew all of my little ones would make me the happiest mom in the world. I truly feel so blessed. I choose their adorable laugh and kind words, long spontaneous kisses and hugs over anything! I am the luckiest momma in the world!
Shopterrain
"The overall effect is lush, vibrant, and completely modern. We've stayed away from the traditional red tones and instead opted for a fresh spectrum of white, pink, burgundy, and black, staying true to the holiday's tradition while infusing it with our own terrain spin. Ranunculus, roses, anemone, sweet pea, peony, snapdragon, stock, scabiosa, tulips, waxflower, eucalyptus, calla lily, riceflower, fern shoots, ti leaf, agonis, kraft paper, ribbon, care card"
Recipe Box Cards____________
// Victoria & Albert Museum William Morris Recipe Box Cards //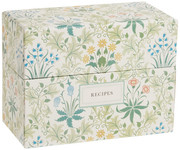 I think this particular box cards is so sweet and special to gift to your mom or sister. My daughters wouldn't mind this in our kitchen. I do prefer the colors of blues and pinks, maybe light beige or whites, but this is also very lovely. The only thing that keeps me in our kitchen is cooking and cleaning. I love cooking unique recipes from all around the world. The challenges that Justin & I go through while cooking is insane. We have burnt through turkeys every single year in a row for our Thank you dinner on Thanksgiving Day. This recipe box is very easy to use, I usually look through
Pinterest
boards of homecooked meals and I print the recipes from there, and it goes straight to my card box. It's simple, unique and fun!