Along with my official list of
Valentine's Day Gifts for Her
, I've been sprinkling in a handful of gift ideas for his and
littles
, as well, that I'm loving. Today, we are focusing on gift ideas for him. From the classic clothing staples that he might love to wear to the techy side of him, I will help you find the right and simple unique gifts for your loved ones. Staying at home, cooking and spending quality time together is my preferred go-to when it comes to this time of the year, especially when you have tiny little ones at home to take care of.
Men's Leather Belt____________
// ANDERSON'S 3.5cm Woven Leather Belt //
This handsome braided leather one will definitely suit him for when he is on a late night date with you. Belts tend to be the only thing that men don't want to replace over the years, so having a few would be nice thing to give him on a special day.
Leather Tablet Case____________
// Mark & Graham Leather Tablet Case, Pro, Black //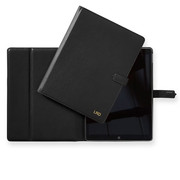 I have the original iPad for about a few years now and we've gone through our fair share of covers and protectors. This sophisticated pebbled leather case is lightweight and compact, and gives your iPad enough protection that it needs. It converts into a stand while you work and has a magnetic closure for your convenient.
Bluetooth Headphones____________
// Beats Studio Buds – True Wireless Noise Cancelling Earphones – Black // Bose SoundLink II Around-Ear Bluetooth Headphones //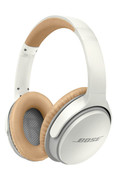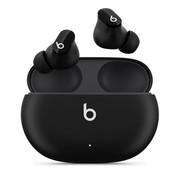 I love bluetooth headphones with noise cancellation features. I've given my husband the
Beats
for Christmas this past year and he has been enjoying it everyday since. You can gift this for your brother or a close guy friend as well, initial their names and write something special inside. Beautiful leather items and pieces are always a must have go-to for men to treasure, make sure you let them know how special they are to you.
Turntable Radio____________
// Crosley Radio Cruiser Deluxe Turntable //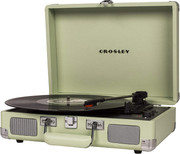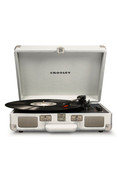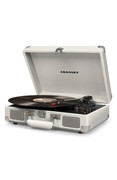 Charming suitcase-style vinyl-wrapped turntable
is what you need in this modern-day age era when you are listening to music from a retro look or a modern feel the vibe is all there. It has all kinds of colorful picks for you to choose from with a fun, sleek, modern, funky, eclectic and retro feel.
Leather Wallet____________
// Swanky Badger Personalized Leather Wallet //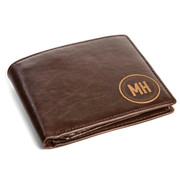 I gave this particular wallet to Justin on Father's Day last year. He absolutely adores it and wears it every out daily. I personalized his initials in the front and inside, it says "Happy Father's Day! You're the best dad in the world!" He's had his first wallet that I gifted to him for almost fifteen years before I replaced it with this one. I feel happy that it is holding everything that he needs to get by every single day. He would rather put everything in a zip lock if he had to if I never gotten him a wallet. He's such a practical guy, I hope your love one will enjoy it as well.
Apple iPhone 13____________
// Apple iPhone 13 Pro Max //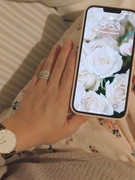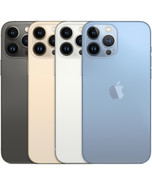 In the beginning of January, I finally purchased my third – yes, it's true! – third iPhone, the first one was 15 years ago which was the very first iPhone to ever release and the second one was my iPhone 7s plus! This happened to be the best purchase of my life / this year! I ended up getting a plan and purchased the iPhone 13 Pro Max 1TB and I'm so in love with it! The phone itself offers the most amazing quality in photos and videos.
I got the chance to video my whole entire birth and I feel so blessed to have it in my life. These little things in my life, matters the most to me because it is what I need to live throughout the entire day with my family. I enjoy taking photos of my little babies every morning and videoing everything – every aspect of my well-being, their well-being, I love capturing everything in my life, especially my children's life.
It's important to have something in mind like a camera that can capture beautiful photos and has an epic 4K resolution screen, this one has everything that I need to go on with my day to day activities and work.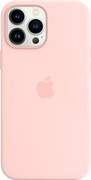 Fortunately, it arrived on time before the birth of our baby girl this past month in January. It was such an overwhelming process because the very first iPhone that I received got damaged through the carrier, so I had to wait for our second one to come on time. Thankfully, it came the next week, a little bit shy of my delivery due date. It was such an amazing feeling opening the package and activating it once finally. I was extremely happy and overjoyed because I knew this would capture everything when I delivery our baby. The company had sent me a universal iPhone as well – much more better than a normal iPhone that I had purchased, so I'm very happy with that.
The Apps that I have are Lightroom and VSCO to edit my photos, and the quality it gives is outstanding!
I purchased
this
iPhone 13 Pro Max Silicone Case with MagSafe – Chalk Pink case and
this
Joby Gorilla tripod to go with my lifestyle.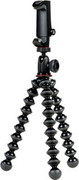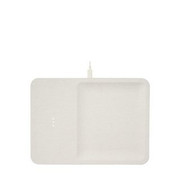 A beautiful charging unit is best paired with this device, I gifted
this
particular one for my husband and myself this past Christmas, and it's held up quiet nicely. This is a multi-coil device wireless technology valet silhouette that allows you to thoughtfully organize accessories and charge your devices. Keep in mind though that it's only compatible with Apple's iPhone 12 and 13 models.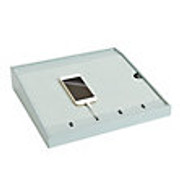 I suggest placing it on the nightstand or entryway of your home.
This
one is a versatile way to charge all of the devices in your family. I do want to say one thing though, be careful charging your phone on the station because it can overheat at times. It will damage your phone, so avoid it at all costs. I hope you'll enjoy using your iPhone and always remember, you don't need the most expensive things to take a photo or video your life story, you just need a creative mindset and a simple camera will do. It's the memories that you create that you will treasure the most in your life, not the things.
LG OLED 83″____________
// LG – 83″ Class C1 Series OLED 4K UHD Smart webOS TV //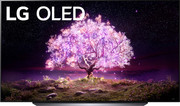 It's the best overall above 80″ tv. That's perfect for tv shows, movies, gaming and most importantly, sports. Perfect for the man cave or the family room. It's OLED that has great viewing angles.

It is by far the thinnest that I've come across, it's also very light by the look of it. Absolutely gigantic from a far, but since we have a eight-foot wide fireplace mantle, we have to consider this option. It is so cool and imagining playing games and watching movies with my family, that's very exciting.
I would pair this with a gaming console and you can read about it down below in a moment. This is perfect to pair it with the PS5 or Xbox console, watch movies all night with the family, make content videos for your business, and have fun creating memories with your loved ones.

The Frame TV____________
// Samsung – 55″ Class The Frame Series LED 4K UHD Smart Tizen TV //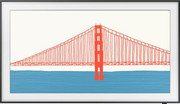 With an LG OLED for him, I chose this FRAME TV for her. I am obsessed with the way it looks. It's so pretty! There's some screen savers online that you can buy so it'll look like an art piece on the wall. There's also some way that you can make it look like an antique. You can DIY the frame around it and make it however you want it to look. A modern and sophisticated look to a traditional and vintage feel.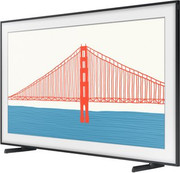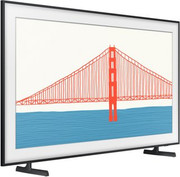 Gaming Console____________
// PS5 Digital Edition // Xbox Series X //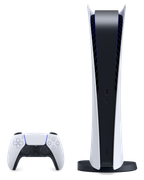 Lastly, my top favorite is the gaming console edition for basically the whole entire family. I enjoy playing with my kids and my husband and I can get a little bit competitive. These two will surely make your husband or love one happy. I prefer the PS5 because it's beautiful and but the Xbox Series offers more, it's truly up to you which ever you go – both are amazing and your family will have a lot of fun playing!
My daughters since they were 2, have loved playing games from RoBlox to Minecraft and now serious games like Call of Duty, Halo, Undertale, Five Nights at Freddy's, Sims, and more. It's fun watching them play and they've improved throughout the years as well. My husband, he's the most serious type with gaming and some times it's fun watching him play without the craziness. Make sure to also include a good headphone, since you'll want to talk with other gamers online and communicate with them while playing.
Xbox Series X, the fastest, most powerful Xbox ever. Explore rich new worlds with 12 teraflops of raw graphic processing power, DirectX ray tracing, a custom SSD, and 4K gaming.
PS5 Digital Edition is an all-digital version of the PS5 console with no disc drive. Sign into your account for PlayStation Network and go to PlayStation Store to buy and download games.
Projector & Screen____________
// CINEWOOD Storyteller Portable Projector & Content Device // Projector Screen with Stand 100 inch Portable Projection Screen 16:9 4K HD //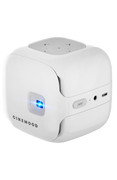 The Storyteller projector is so unique, lightweight and portable. Point it at a blank wall or screen and pop some popcorn for a cozy night in. For the price, it's hard to beat. I would set this up in our family room, take it everywhere with us on our road trips and watch movies and binge tv shows on our family vacations.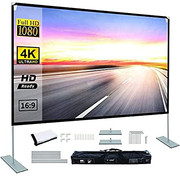 The tv shows that we are currently watching right now is Ozark, The Witcher, Games of Thrones, The Blacklist, Elementary, and a few more that I can't remember. I also enjoy binge watching the classic tv shows like Star Trek, SG1, Supernatural, Friends and The Office.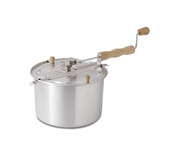 Well, I hope you are planning something special with your loved ones on Valentine's Day. It doesn't have to be extravagant or luxurious, it could just be hanging out and relaxing at home. As long as you are together having fun, that's all should matter. Have a good time and be safe, careful and take care of yourself and your family!
What are you guys doing for Valentine's Day?